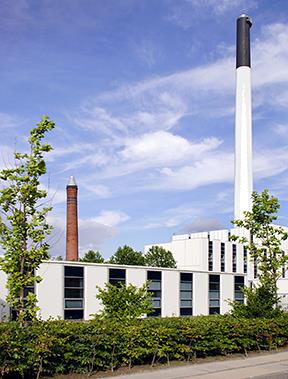 Address
Frederiksberg Forsyning A/S
Stæhr Johansens Vej 38
DK-2000 Frederiksberg
Denmark

Tel: (+45) 38 18 50 00
Fax: (+45) 38 18 51 99
ff@frb-forsyning.dk
In Danish
Map »
Opening hours »

About Frederiksberg Forsyning A/S

Frederiksberg Forsyning A/S is a utility company located in the municipality of Frederiksberg in Central Copenhagen, Denmark, and we offer domestic gas, tap water, district heating and sewage to the approx. 100.000 residents in Frederiksberg. We serve private households as well as large, industrial consumers.

Our services include laying and maintaining underground pipelines, customer support and information campaigns as well as solving technical malfunctions for our consumers. Furthermore, we install meters, approve installations and write out bills.

Among our important new projects at this time is the development of a larger sewage capacity as preparation for climate changes, and another large project is the introduction of district cooling i 2014.
Organisation
Frederiksberg Forsyning A/S is a member of the supply group Frederiksberg Energi A/S, which is owned by the local authorities of Frederiksberg. As a service company, we primarily work for the other subsidiaries of Frederiksberg Energi A/S.

The company CEO is Mr Søren Krøigaard and we are a total of 150 employees ready to service our consumers in Frederiksberg.
Your supply and your bill